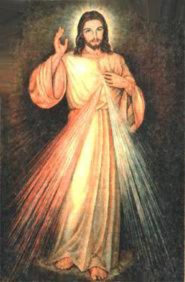 For a Child is born to us, and a Son is given to us, and the government is upon his shoulder, and his name shall be called Wonderful, Counsellor, God the Mighty, Father Eternal, Prince of Peace. (Almighty God - Isaiah 9:6 )
And you, Bethlehem Ephrata, are a little one among the thousands of Judah, out of you shall He come forth unto Me who is to be the ruler in Israel, and his going forth is from the beginning, from the days of eternity (Almighty God - Prophet Micah 5:2)
The Lord has said to me: You are my Son, this day I have begotten You. Ask of Me, and I will give You the Nations for your inheritance, and the utmost parts of the earth for your possession, you shall rule them with a rod of iron, and shall break them in pieces like a potter's vessel. (Almighty God Psalm 2:7-8)
Therefore the Lord himself shall give you a sign. Behold a virgin shall conceive, and bear a son, and his name shall be called Emmanuel. [God with us] (Prophet Isaiah 7:14)
I and the Father are One. (Lord Jesus - St John 10:30)
And Jesus spoke to his disciples, after his reserruction and before his assemption to heaven saying: Going therefore, teach all nations, baptizing them in the name of the Father, and of the Son, and of the Holy Spirit. Teaching them to observe all things whatsoever I have commanded you, and behold I am with you all days, even to the consummation of the world. (Lord Jesus - St Mathew 28:18,19)
I Am God, and there is none else, I Am God, and there is none the like to Me, declaring from the beginning the things that shall come, and from ancient times the things that are not yet done, saying, My counsel shall stand, and my will shall be done. (Almighty God - Prophet Isaiah 46:9,10)
Tell and come, and consult together: who has declared this from the beginning, who has foretold this from that time? Have not I the Lord, and there is no God else besides me? A just God and a Saviour, there is none besides me. Be converted to me, and you shall be saved, all you ends of the earth, for I am God, and there is no other. I have sworn by myself, the word of justice shall go out of my mouth, and shall not return. (Almighty God - Prophet Isaiah 45:21-23)
I am the Alpha and the Omega, the beginning and the end. Who is, and Who was, and Who is to come, the Almighty. To him who thirsts, I will give of the fountain of the water of life, freely. (Lord Jesus - Apocalypse 1:8;21:6)
For as the Father raises up the dead, and gives life, so the Son also gives life to whom he will. For neither does the Father judge anyone, but has given all judgment to the Son. That all men may honour the Son, as they honour the Father. He who honours not the Son, honours not the Father, who has sent him. (Lord Jesus - St John 5:21-23)
I am the way, and the truth, and the life. No one comes to the Father, but by me. If you had known me, you would without doubt have known my Father also, and from now on you shall know him, and you have seen him. Philip said to him: Lord, show us the Father, and it is enough for us. Jesus said to him: Have I been so long a time with you, and have you not known me? Philip, he who sees me sees the Father also. How do you say, show us the Father? Do you not believe, that I am in the Father, and the Father in me? The words that I speak to you, I speak not of myself. But the Father who abides in me, he does the works. Believe me that I am in the Father, and the Father in me, otherwise believe for the very works' sake. (Lord Jesus - St John 14:6-11)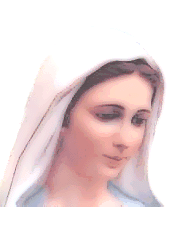 In a special way, little children, from the depth of my heart, I call you all to open yourselves to this great grace that God gives you through my presence here. I will be with you and will teach you how to put Jesus in the first place. I will teach you to love Him and to belong to Him completely. Comprehend, dear children, that without my Son there is no salvation. You should become aware that He is your beginning and your end. Only with this awareness can you be happy and merit eternal life.
---
No man has seen God at any time: the only begotten Son who is in the bosom of the Father, he has declared him. (Lord Jesus - St John 1:18)
And Jesus said to his Apostles: you shall receive the power of the Holy Spirit coming upon you, and you shall be witnesses unto me in Jerusalem, and in all Judea, and Samaria, and even to the uttermost part of the earth. (Lord Jesus Acts 1:8)
In the beginning was the Word, and the Word was with God, and the Word was God. He was in the beginning with God. All things were made by him, and without him was made nothing that was made. In him was life, and the life was the light of men. And the light shines in darkness, and the darkness did not comprehend it. There was a man sent from God, whose name was John. This man came for a witness, to give testimony of the light, that all men might believe through him. He was not the light, but was to give testimony of the light. That was the true light, which enlightens every man that comes into this world. He was in the world, and the world was made by him, and the world knew him not. He came unto his own, and his own received him not. But as many as received him, he gave them power to be made the sons of God, to them who believe in his name. Who are born, not of blood, nor of the will of the flesh, nor of the will of man, but of God. And the Word was made flesh, and dwelt among us, and we saw his glory, the glory as it were of the only begotten of the Father, full of grace and truth. (St John 1:1-14)
Every one who calls upon my name, I have created him for my glory, I have formed him, and made him. Bring forth the people that are blind and have eyes, that are deaf and have ears. All the nations are assembled together, and the tribes are gathered: who among you can declare this, and shall make us hear the former things? let them bring forth their witnesses, let them be justified, and hear, and say: It is truth. You are my witnesses, says the Lord, and my servant whom I have chosen, that you may know, and believe me, and understand that I myself am. Before me there was no God formed, and after me there shall be none. I am, I am the Lord, and there is no saviour besides me. I have declared, and have saved. I have made it heard, and there was no strange one among you. You are my witnesses, says the Lord, and I am God. And from the beginning I am the same, and there is none that can deliver out of my hand. I will work, and who shall turn it away? (Almighty God - Prophet Isaiah 43:7-13)
Why have the nations raged, and the people devised vain things? The kings of the earth stood up, and the princes met together, against the Lord and against his Christ. Let us break their bonds asunder: and let us cast away their yoke from us. He who dwells in heaven shall laugh at them: and the Lord shall deride them. Then shall he speak to them in his anger, and trouble them in his rage. But I am appointed king by him over Zion his holy mountain, preaching his commandment... And now, O kings, understand, receive instruction, you who judge the earth. Serve the Lord with fear, and rejoice unto him with trembling. Embrace discipline, lest at any time the Lord be angry, and you perish from the just way. When his wrath shall be kindled in a short time, blessed are all they that trust in him. (Psalm2)
God, who, at diverse times and in different manners, spoke in times past to the fathers by the prophets; in these last days, he has spoken to us by his Son, whom he has appointed heir of all things, by whom also he made the world. Who being the brightness of his glory, and the figure of his substance, and upholding all things by the word of his power, making purgation of sins, sits on the right hand of the majesty on high. Being made so much better than the angels, as he has inherited a more excellent name than they. For to which of the angels has he said at any time, you are my Son, today I have begotten you? And again, I will be to him a Father, and he shall be to me a Son? And again, when he brings in the first begotten into the world, he said: And let all the angels of God adore him. And to the angels indeed he said: he who makes his angels spirits, and his ministers a flame of fire. But to the Son: your throne, O God, is forever and ever: a scepter of justice is the scepter of your kingdom. You have loved justice, and hated iniquity: therefore God, your God, has anointed you with the oil of gladness above your fellows. And: you in the beginning, O Lord, you found the earth: and the works of your hands are the heavens. They shall perish, but you shall continue: and they shall all grow old as a garment. And as a vesture shall you change them, and they shall be changed: but you are the same, and your years shall not fail. But to which of the angels he said at any time: Sit on my right hand, until I make your enemies your footstool? Are they not all ministering spirits, sent to minister for them, who shall receive the inheritance of salvation? Therefore ought we more diligently to observe the things which we have heard, lest perhaps we should drift away. For if the word, spoken by angels, became steadfast, and every transgression and disobedience received a just recompense of reward: How shall we escape if we neglect so great salvation? which having begun to be declared by the Lord, was confirmed unto us by them who heard him. God also bearing them witness by signs, and wonders, and diverse miracles, and distributions of the Holy Spirit, according to his own will. For God has not subjected unto angels the world to come, whereof we speak. But one in a certain place has testified, saying: What is man, that you are mindful of him: or the son of man, that you visit him? You have made him a little lower than the angels: you have crowned him with glory and honour, and have set him over the works of your hands. You have subjected all things under his feet. For in that he has subjected all things to him, he left nothing not subject to him. But now we see not as yet all things subject to him. But we see Jesus, who was made a little lower than the angels, for the suffering of death, crowned with glory and honour: that, through the grace of God, he might taste death for all. For it was fitting for him, for whom are all things, and by whom are all things, who had brought many children into glory, to perfect the author of their salvation, by his passion. For both he who sanctifies, and they who are sanctified, are all of one. For which cause he is not ashamed to call them brethren, saying: I will declare your name to my brethren; in the midst of the assembly I will praise you. And again: I will put my trust in him. And again: Behold I and my children, whom God has given me. Therefore because the children are partakers of flesh and blood, he also himself in like manner has been partaker of the same: that, through death, he might destroy him who had the power of death, that is to say, the devil: And might deliver them, who through the fear of death were all their lifetime subject to bondage. For indeed he does not take hold of the angels: but of the seed of Abraham he takes hold. Therefore it was necessary for him in all things to be made like unto his brethren, that he might become a merciful and faithful priest before God, that he might be a propitiation for the sins of the people. For in that, wherein he himself has suffered and been tempted, he is able to aid them also who are tempted. Therefore, holy brethren, partakers of the heavenly vocation, consider the apostle and high priest of our confession, Jesus: Who is faithful to him who made him, as was also Moses in all his house. For this one was counted worthy of greater glory than Moses, by so much as he who has built the house, has greater honour than the house. For every house is built by someone: but he who created all things, is God. And Moses indeed was faithful in all his house as a servant, for a testimony of those things which were to be said: But Christ as the Son in his own house: which house are we, if we hold fast the confidence and glory of hope unto the end. Therefore, as the Holy Spirit said: today if you shall hear his voice, Harden not your hearts, as in the provocation; in the day of temptation in the desert, Where your fathers tempted me, proved and saw my works, Forty years: for which cause I was offended with this generation, and I said: They always err in heart. And they have not known my ways, As I have sworn in my wrath: They shall not enter into my rest. Take heed, brethren, lest perhaps there be in any of you an evil heart of unbelief, to depart from the living God. But exhort one another every day, while it is called today, that none of you be hardened through the deceitfulness of sin. For we are made partakers of Christ, if we hold the beginning of our confidence firm unto the end. While it is said, today if you shall hear his voice, harden not your hearts, as in the provocation. For some who heard did provoke: but not all that came out of Egypt by Moses. (Hebrews Chapters 1-3)
Who has believed our report? and to whom is the arm of the Lord revealed? And he shall grow up as a tender plant before him, and as a root out of a thirsty ground. There is no beauty in him, nor comeliness, and we have seen him, and there was no sightliness, that we should be desirous of him. Despised, and the most abject of men, a man of sorrows, and acquainted with infirmity, and his look was as it were hidden and despised, whereupon we esteemed him not. Surely he has borne our infirmities and carried our sorrows: and we have thought him as it were a leper, and as one struck by God and afflicted. But he was wounded for our iniquities, he was bruised for our sins, the chastisement of our peace was upon him, and by his bruises we are healed. All we like sheep have gone astray, every one has turned aside into his own way, and the Lord has laid on him the iniquity of us all. He was offered because it was his own will, and he opened not his mouth, he shall be led as a sheep to the slaughter, and shall be dumb as a lamb before his shearer, and he shall not open his mouth. He was taken away from distress, and from judgment, who shall declare his generation? because he is cut out of the land of the living, for the wickedness of my people have I struck him. And he shall give the ungodly for his burial, and the rich for his death, because he has done no iniquity, neither was there deceit in his mouth. And the Lord was pleased to bruise him in infirmity, if he shall lay down his life for sin, he shall see a long-lived seed, and the will of the Lord shall be prosperous in his hand. Because his soul has laboured, he shall see and be filled, by his knowledge shall this my just servant justify many, and he shall bear their iniquities. Therefore will I distribute to him very many, and he shall divide the spoils of the strong, because he hath delivered his soul unto death, and was reputed with the wicked: and he has borne the sins of many, and has prayed for the transgressors. (Christ sufferings - Prophet Isaiah Chapter 53)
Bring your cause near, says the Lord; bring forth your strong reasons...Let them come, and tell us all things that are to come; tell us the former things what they were; and we will set our heart upon them, and shall know the latter end of them, and tell us the things that are to come. Show the things that are to come hereafter, and we shall know that you are gods. (Almighty God - Prophet Isaiah 41:21-23)

Stand now with your enchantments, and with the multitude of your sorceries, wherein you have laboured from your youth; if so be that you shall be able to profit, if so be that you may prevail. You are wearied in the multitude of your counsels. Let now the astrologers, the stargazers, the monthly prognosticators, stand up, and save you from these things that shall come upon you. (Almighty God - Prophet Isaiah 47:12-13)
For it is written: 'I will destroy the wisdom of the wise, and the prudence of the prudent I will reject'. Where is the wise? Where is the scribe? Where is the disputer of this world? Has not God made foolish the wisdom of this world? For seeing that in the wisdom of God, the world by wisdom knew not God, it pleased God, by the foolishness of our preaching, to save them that believe... But the foolish things of the world has God chosen, that he may confound the wise; and the weak things of the world has God chosen, that he may confound the strong. And the base things of the world, and the things that are contemptible, has God chosen, and the things that are not, that he might bring to nothing the things that are; that no flesh should glory in his sight. (St Paul 1Corinthians 1:19-21; 27-29)
My God my God, why have you forsaken me? Far from my salvation, from the words of my groaning? O my God, I shall cry by day, and you will not hear, and by night, and there is no rest for me. But you dwell in the holy place, the praise of Israel. In you have our fathers hoped, they have hoped, and you have delivered them. They cried to you, and they were saved, they trusted in you, and were not confounded. But I am a worm, and no man, the reproach of men, and the outcast of the people. All they who saw me have laughed me to scorn, they have spoken with the lips, and wagged the head. He hoped in the Lord, let him deliver him, let him save him, seeing he delighs in him. For you are he who has drawn me out of the womb, my hope from the breasts of my mother. I was cast upon you from the womb. From my mother's womb you are my God, depart not from me. For tribulation is very near, for there is none to help me. Many calves have surrounded me, fat bulls have besieged me. They have opened their mouths against me, as a lion ravening and roaring. I am poured out like water; and all my bones are scattered. My heart is become like wax melting in the midst of my bowels. My strength is dried up like a potsherd, and my tongue hath cleaved to my jaws, and you have brought me down into the dust of death. For many dogs have encompassed me, the council of the malignant hath besieged me. They have pierced my hands and feet. I can count all my bones. And they have looked and stared upon me. They parted my garments amongst them, and upon my vesture they cast lots. But you O Lord, remove not your help to a distance from me; look towards my defence. Deliver, O God, my soul from the sword, my only one from the hand of the dog. Save me from the lion's mouth, and my lowness from the horns of the unicorns. I will declare your name to my brethren, in the midst of the congregation will I praise you. You who fear the Lord, praise him, all you the seed of Jacob, glorify him. Let all the seed of Israel fear him. For he has not despised nor abhorred the affliction of the afflicted; neither has hid his face from him, but when he cried unto him, he heard. From you is my praise in a great congregation, I will pay my vows in the sight of them who fear him. The poor shall eat and shall be filled, and they shall praise the Lord who seek him, Your heart shall live for ever and ever. All the ends of the earth shall remember, and shall be converted to the Lord, and all the kindreds of the nations shall adore in his sight. For the kingdom is the Lord's; and he shall have dominion over the nations. All the fat ones of the earth have eaten and have adored, all they who go down to the earth shall bow before him. And to him my soul shall live, and my seed shall serve him. There shall be accounted to the Lord a generation to come, and the heavens shall show forth his justice to a people that shall be born, which the Lord hath done. (Christ sufferings - Psalm of David Psalm 22)
---
"Behold, I stand at the door, and knock. If any one shall hear my voice, and open to me the door, I will come in to him, and will sup with him, and he with me"; ""I am the door. If any one enters in by me, he shall be saved, and he shall go in, and go out, and shall find pastures"; "I am the way, and the truth, and the life. No one comes to the Father, but by me"; "I am the light of the world, he who follows me, walks not in darkness, but shall have the light of life"; "I am the bread of life"; "I am the good shepherd"; "I am the true vine"; "I am the resurrection and the life"; "I came not to call the just, but sinners to penance"; "For God so loved the world, as to give his only begotten Son, that whosoever believes in him, may not perish, but may have life everlasting"; "Come to me, all you that labour, and are burdened, and I will give you rest. Take up my yoke upon you, and learn from me, because I am meek, and humble of heart, and you shall find rest to your souls. For my yoke is easy and my burden light"; "Lay not up to yourselves treasures on earth, where the rust, and moth consume, and where thieves break through and steal. But lay up to yourselves treasures in heaven, where neither the rust nor moth does consume, and where thieves do not break through, nor steal. For where your treasure is, there is your heart also"; "Blessed are the poor in spirit, for theirs is the kingdom of heaven. Blessed are they that mourn, for they shall be comforted. Blessed are the meek, for they shall possess the land. Blessed are they that hunger and thirst after justice, for they shall have their fill. Blessed are the merciful, for they shall obtain mercy. Blessed are the pure of heart, for they shall see God. Blessed are the peacemakers, for they shall be called children of God. Blessed are they that suffer persecution for justice' sake, for theirs is the kingdom of heaven. Blessed are you when they shall revile you, and persecute you, and speak all that is evil against you, untruly, for my sake, be glad and rejoice, for your reward is very great in heaven"; "Enter in by the narrow gate, for wide is the gate, and broad is the way that leads to destruction, and many there are who go by it. How narrow is the gate, and strait is the way that leads to life, and few there are that find it!"; "Love your enemies, bless them that curse you, do good to them that hate you, and pray for them that persecute and mistreat you. That you may be the children of your Father who is in heaven, who makes his sun to rise upon the good, and bad, and rains upon the just and the unjust"; "Be not anxious for your life, what you shall eat, nor for your body, what you shall put on. Is not the life more than the food, and the body more than clothing? And which of you by worrying, can add to his stature by one cubit? For your Father knows that you have need of all these things. Seek therefore first the kingdom of God, and his justice, and all these things shall be added unto you. Be not therefore anxious for tomorrow; for tomorrow will be anxious for itself. Sufficient for the day is its trouble" ...
All you that thirst, come to the waters, and you that have no money make haste, buy, and eat, yes come buy wine and milk without money, and without any price. Why do you spend money for that which is not bread, and your labour for that which does not satisfy you? Listen diligently to Me, and eat that which is good, and your soul shall be delighted in fatness. Incline your ear and come to Me; hear and your soul shall live, and I will make an everlasting covenant with you, the faithful mercies of David.
Behold I have given Him [The Messiah - Jesus] for a witness to the people, for a leader and a master to the Gentiles. Behold You shall call a nation, which You knew not; and the nations that knew not You shall run to You, because of the Lord your God, and for the Holy One of Israel, for He has glorified You. Seek the Lord, while he may be found; call upon Him, while He is near. Let the wicked forsake his way, and the unjust man his thoughts, and let him return to the Lord, and He will have mercy on him; and to our God, for He is bountiful to forgive. (Prophet Isaiah 55:1-7).
The greatest sinner can progress to high degrees of sanctity if he only trusts in the Mercy of my Heart. (Devine mercy)
I come quickly; and my reward is with me, to render to every man according to his works. I am the Alpha and the Omega, the first and the last, the beginning and the end. (Lord Jesus - Apocalypse 22:13)
---
The Nicene Creed
We believe in one God
the Father the Almighty
maker of heaven and earth
and of all that is seen and unseen
We believe in one Lord Jesus Christ
the only Son of God
eternally begotten of the Father
God from God Light from Light
true God from true God
begotten not made
one in Being with the Father
Through him all things were made
For us men and for our salvation
he came down from heaven
by the power of the Holy Spirit
he was born of the Virgin Mary
and became man
For our sake he was crucified
under Pontius Pilate
he suffered died and was buried
On the third day he rose again
in fulfillment of the Scriptures
he ascended into heaven
and is seated at the right hand of the Father
He will come again in glory
to judge the living and the dead
and his kingdom will have no end
We believe in the Holy Spirit
the Lord the giver of life
who proceeds from the
Father and the Son
With the Father and the Son
he is worshipped and glorified
He has spoken through the Prophets
We believe in one holy Catholic and Apostolic Church
We acknowledge one baptism for the forgiveness of sins
We look for the resurrection of the dead
and the life of the world to come.
Amen.
---
Read the Catechism of the Catholic Church for a deep understanding of the Faith
---